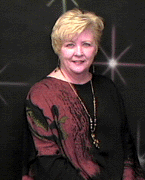 Hi,
My name is Janice Stork and I am the artist that painted all these watercolor pictures and made Note Cards and ACEO cards out of them.
Note Cards

Each card is beautifully hand-crafted from original watercolor painting. Price includes envelope and cello packaging.
Prices:
Order 1-9 for $3.00 ea, 10-19 for $2.75 ea, 20 and up for $2.50 ea. Shipping and handling $2.00
ACEO Prints
ACEO prints are $3.99 each plus $1.00 shipping and handling.
ACEO prints are 2 1/2 x 3 1/2 inches and are collectible items.
See What is an ACEO for further information on these prints.
Thank you for visiting my art gallery today.
Payment Methods:

Pay Pal janicestork@att.net Mail Check or Money Order and name and number on the print you are requesting to:

Janice A. Stork
10090 Kern River Court
Rancho Cordova, CA 95670

Call (916) 851-3937 or Email storkjanice@gmail.com

Pay Pal accepted.